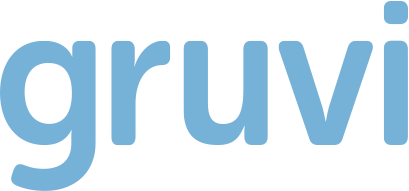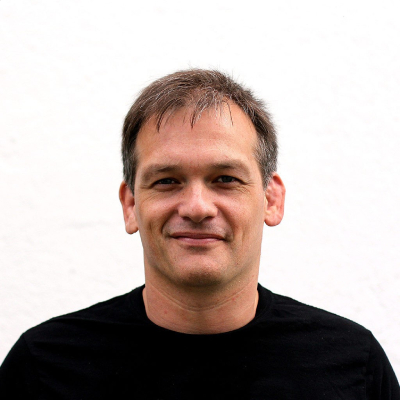 ---
19th Oct. 2022, 12:15 – 1:00 pm
Filmpalast
KEYNOTE #1
Winning your Audiences: Where are we now and where are we going?
Gruvi is a media-tech company that specialises in working across the value chain of a film's release. They offer products and services that work for producers, distributors and exhibitors. Through this experience, Gruvi has an innate understanding of digital audiences and how they interact with films and online ticketing. The focus is on how their clients harvest audience behaviour, through the development of gold standard ad operations underpinned by data capture systems, data warehousing and visualisation technologies, and then apply these to the campaign in order to drive optimal engagement and sales.
Ben Johnson is the Chief Executive Officer at Gruvi, he has been managing the opportunities and new business development at the company for over a decade. He also runs the team that is responsible for client management, operations, analysis and presentation delivery. He has built Gruvi around key questions for the entertainment industry such as 'who is my audience?', 'why would they be interested in my content?', 'what parts of my story will engage with them?' and 'how do I reach them effectively?', and he is always oriented towards delivering MEANINGFUL answers to those questions.
---

Cinema subscription:
advantages for independent distributors through "all you can watch"-subscriptions
Thomas Hosman is co-founder and CEO of Cineville, a film platform that aims to make independent cinema(s) more accessible to everyone who loves film. It's an all-you-can-watch membership, an alliance of over 50 Dutch movie theatres and a collective marketing tool.
Cineville was born in 2009. Four twenty-something friends working at an Amsterdam cinema realised that arthouse film had a branding problem. It was considered stuffy, boring and bland, and their peers rarely visited the city's many independent theatres. In order to bring back the audience, they created Cineville: an unlimited membership and online platform for independent film, marketed towards curious younger filmgoers.
Today, Cineville is the number one film community for adventurous film fans in the Netherlands, amounting to 1.5 million admissions yearly. In 2022 Cineville Belgium launched with 7 cinemas in Brussels.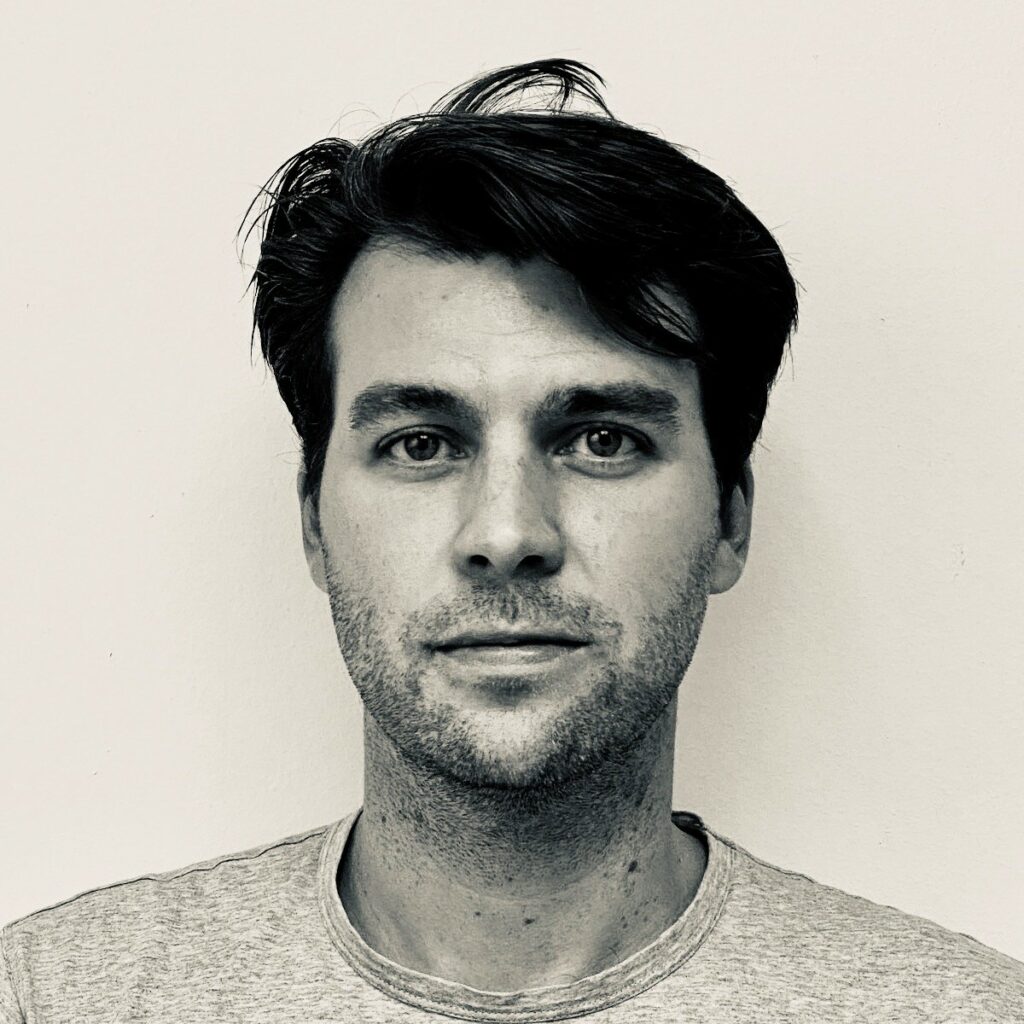 ---
19th Oct. 2022, 1:00 – 1:45 pm
Filmpalast
KEYNOTE #2
---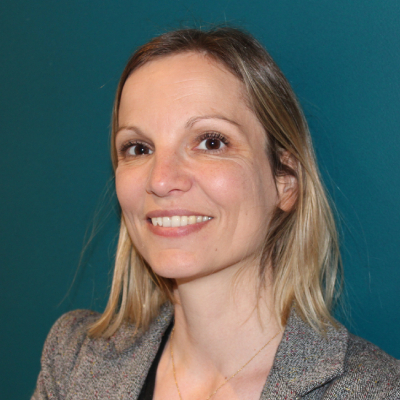 ---
19th Oct. 2022, 2:00 – 2:45 pm
Filmpalast
KEYNOTE #3
Web3, Blockchain, NFT:
what opportunities for the film industry and distribution?
Yannick Bossenmeyer is the CEO of Cascade8 and co-founder of Logical Pictures. She graduated from EM Lyon Business School and has worked as a strategy consultant at Ernst & Young for 10 years, specialized in innovation strategy and start-up financing. She worked 5 years at APRIL Group, an international insurance company, in strategic and digital marketing. She then started her career as an entrepreneur by co-founding several companies, including Logical Pictures (films and series financing and production) in 2016 and Cascade8 (tech solutions for the cinema industry) in 2019. Yannick is particularly involved in exploring blockchain and Web 3 opportunities for the cinema industry. That is why she launched Cascade8's NFT Lab in February 2022, and the specialized NFT platform filmseriesnft.com. The NFT Lab helps the stakeholders from the cinema industry to think and implement web 3 strategies.
Cascade8 also develops Archipel apps, dedicated to professionals from the cinema and TV industry: ArchipelMarket.com (One tool for your day-to-day promotions & acquisitions) and ArchipelContent.com (The matchmaker for content licensing for TV, VOD and ancillary right).
---

The silent path of innovation:
A24 as a role model for film distribution.
Marcus S. Kleiner, born in 1973, is a professor of communication and media studies at the SRH Berlin University of Applied Sciences. He has published on numerous pop-cultural topics and appears regularly on television and radio as a media expert. BILD introduces Kleiner as »maybe the coolest scientist in the republic«. His current book publications are: »Streamland. Warum Netflix, Amazon Prime und Co. unsere Demokratie bedrohen« (2020); »Deutschland 151. Porträt eines bekannten Landes in 151 Momentaufnahmen« (2021); »Bruce Springsteen« (2022).
More information:
Website:www.medienkulturanalyse.de
Instagram: marcus.s.kleiner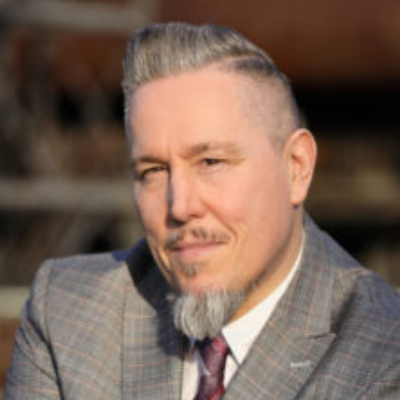 ---
19th Oct. 2022, 2:45 – 3:30
Filmpalast
KEYNOTE #4
---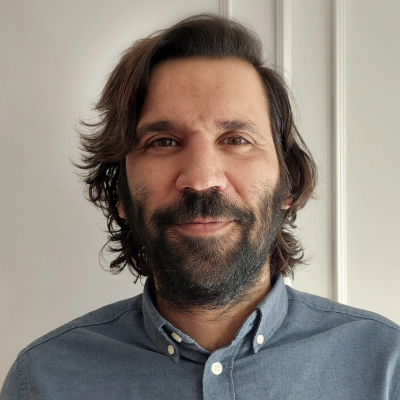 ---
19th Oct. 2022, 4:00 – 4:45 pm
Filmpalast
KEYNOTE #5
Committed to giving visibility to auteur-driven films
Enrique Costa holds a degree in Economics from the European University of Madrid and a Master Degree in Audiovisual Production and Distribution from the Media Business School.
Since June 2021 he founded the production and distribution company ELASTICA FILMS together with Maria Zamora. Among the films released are "Drive my car", winner of the Oscar for Best Foreign Film, "The Worst Person in the World", "Annette", "Petite Maman", the recent Palme d'Or winner "The Triangle of Sadness" and "Alcarràs", Golden Bear at Berlinale 2022.
With "Annette" by Leos Carax (Best Director at the Cannes Film Festival) as its first release, Elastica commited itself to auteur and independent cinema, maintaining its faithful engagement to films of great cinematographic quality and supporting new female directors. With a strong vocation for the film industry, Elastica's philosophy is to produce and distribute films that the company itself would enjoy as an audience.
---
Cinema communication: mission innovation possible!
7 years as head of marketing in the music industry (Universal Music) and then more than 10 years promoting movies online for the French market in agencies. Zvi David Fajol loves music, but he loves movies even more. He has created Mensch Agency 6 years ago. Its main activity is digital PR/publicity. Press releases, press screenings, press junkets… Mandated by distributors who consider the team around Zvi David Fajol as digital experts. The agency also handles talk social media, online advertising, influencers and… innovation.
Obsessed by delivering digital campaigns, Mensch agency always keeps in mind what the client's need is.
Starting (and learning) first alongside the Walt Disney Company ("The Avengers", "Frozen") Zvi David Fajol now took up the chance, with his team, to promote local and foreign blockbusters ("John Wick"-franchise, "Parasite"), local and foreign (UK, South Korea, Iran, Russia, Denmark, China, Italy) independent movies ("Another Round", "Petrov's Flu", "The Innocents", "Crime of the Future", "Holy Spider").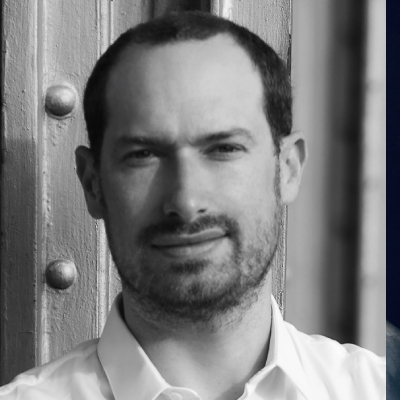 ---
19th Oct. 2022, 4:45 – 5:30 pm
Filmpalast
KEYNOTE #6
---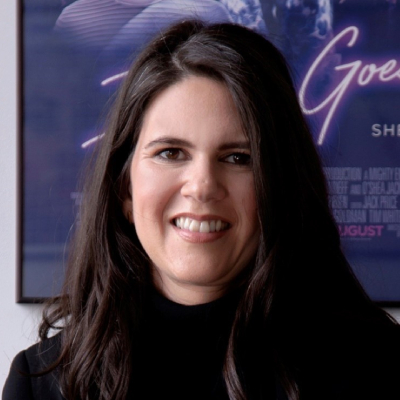 ---
19th Oct. 2022, 5:45 – 6:30 pm
Filmpalast
Masterclass
Shining bright with a thriving business model
Neon is a production and distribution company that in just five years has garnered 18 Academy Award nominations and five wins, including Best Picture, seeing its films gross over $180M at the box office. The company's latest include the Laura Poitras documentary "All the Beauty and the Bloodshed", which won the Golden Lion at the Venice Film Festival; Brett Morgan's genre-defying David Bowie pic, "Moonage Daydream"; Ruben Östlund's Palme d'Or winner, "Triangle of Sadness"; and Hirokazu Kore-eda's "Broker", starring Cannes Best Actor winner Song Kang Ho ("Parasite").
Elissa Federoff is the President of Theatrical Distribution for NEON and has been with the company since its inception in January 2017. Federoff oversees the company's release strategy across all its titles, positioning NEON as a major theatrical player with both the commercial chains and art circuits. She previously held stints at The Orchard, boutique label RADiUS, Oscilloscope Laboratories and Lionsgate.
---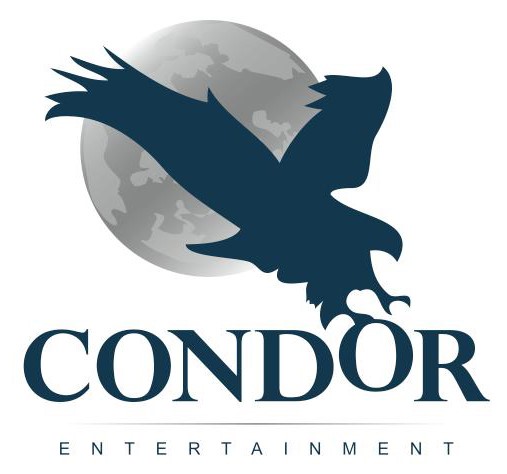 Achieving Box-Office success with indie movies: Case studies & Innovations on the post-pandemic market
Alexis Mas is founder and CEO of Condor, an independent French film distribution outfit, that operates both on the fields of theatrical distribution and direct-to-digital distribution. The company releases 20+ titles a year overall, with a slate spanning from auteur festival-driven titles to elevated genre movies. The portfolio includes some established directors, such as Kelly Reichardt, Joanna Hogg, Paul Schrader, Denis Villeneuve, Debra Granik, Kogonada, Kiyoshi Kurosawa or Michel Franco. Through massive marketing campaigns, Condor frequently delivers strong theatrical performances on so-called "small" movies – making France the #1 country (Mr Jones, Enemy, …) – as well as stellar scores on its direct-to-digital releases (Ruby Red Trilogy, Iron Sky, The Nightingale). Before founding Condor in 2011, Alexis Mas occupied various marketing executive positions in leading media corporations such as Twentieth Century Fox and French TV channel M6. He graduated from HEC Business School and ESCP Paris Media with a Master's Degree.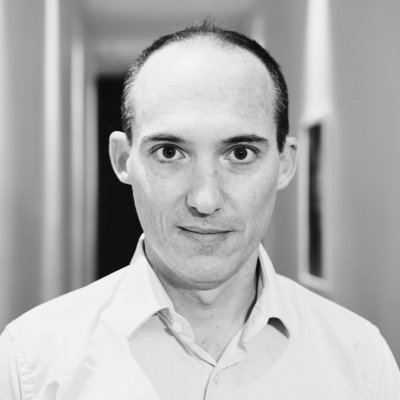 ---
20th Oct. 2022, 10:30 – 11:15 am
Filmpalast
KEYNOTE #7
---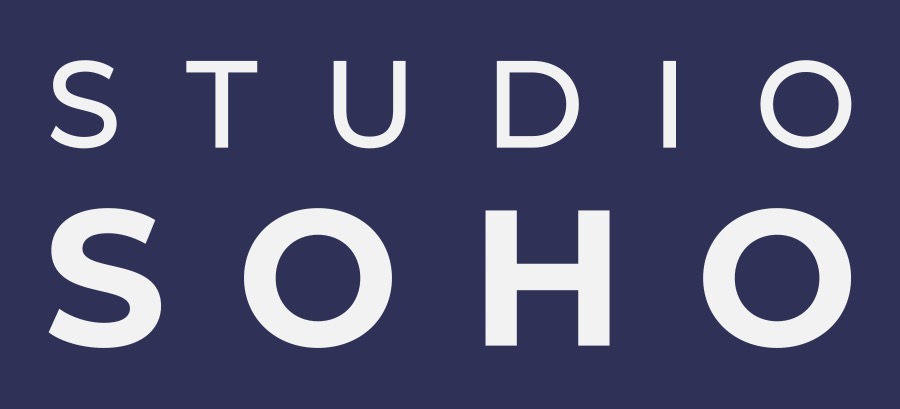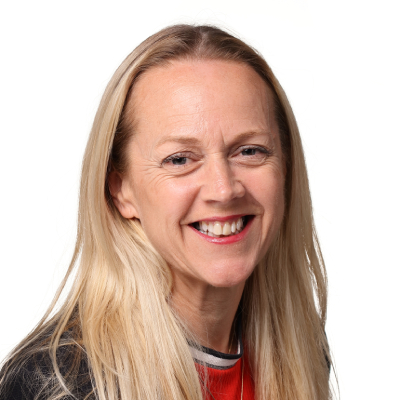 ---
20th Oct. 2022, 11:20 – 12:05 am
Filmpalast
KEYNOTE #8
Finding, engaging and keeping audiences
(whilst battling new challenges)
Lucy Savage heads up Sales & Acquisitions at Studio Soho Distribution, an all rights distributor within the Film Soho group – a group of innovative brands that encompass the entire film & TV eco system, including: Development & Production, Sound (ADR), Picture Post, Distribution & International sales and soon to open, Virtual Production studios, all in the heart of London's creative quarter, Soho.
Lucy joined Pathé Distribution in 2003 to sell films into broadcast and burgeoning digital platforms. She then set up the TV/Digital sales division at Revolver Entertainment in 2009, shaping strategy, negotiating and managing all digital platform deals. She joined Kaleidoscope Entertainment to set up their TV/Digital division in 2012, as well as devising new release strategies including Premium VOD and digital only releases. In 2015 she joined Studio Canal as Director of TV/Digital to help release their biggest releases to date, "Paddington" and "The Imitation Game" and was responsible for all SC's sales and marketing of its television and digital distribution output. From 2015 Lucy worked as a freelance sales and distribution consultant helping filmmakers and distributors navigate digital distribution and in 2020 Lucy joined Studio Soho to help set up and run their distribution department.
---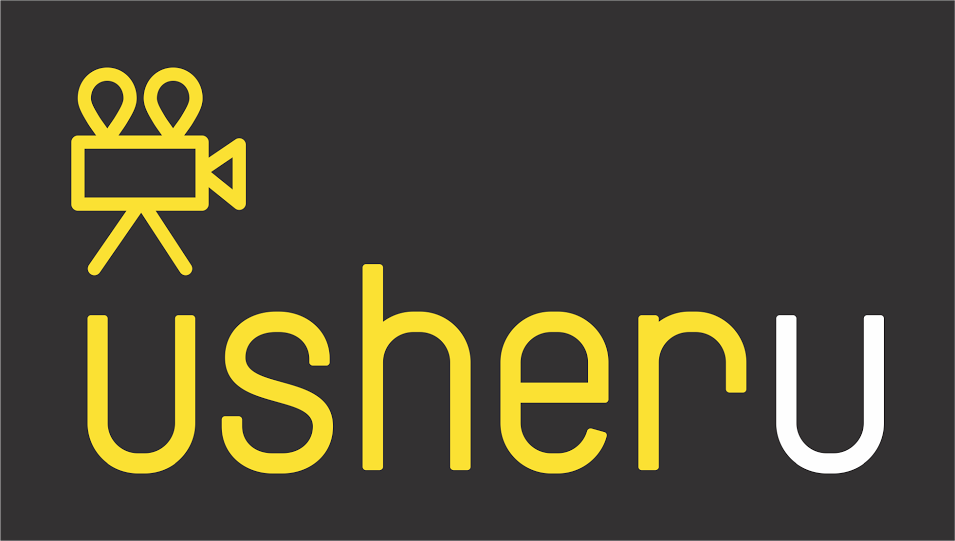 Film Marketing: Long Term – But NOW!
Usheru is a film marketing and analytics company focused on connecting films to audiences through smart and long-term relationships. Currently Usheru supports a wide range of global distribution partners ranging from studios to independent distributors such as Altitude, A Contracorriente, Arthaus, Studiocanal and Relativity Media – boosting their audience reach, ticket sales and home entertainment views.
Mark Kirkpatrick has more than 15 years of TV & Film distribution experience across all content genres within theatrical, broadcast and platforms internationally.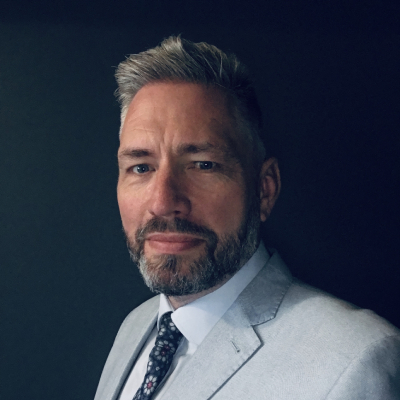 ---
20th Oct. 2022, 12:15 – 13:00 pm
FIlmpalast
KEYNOTE #9
---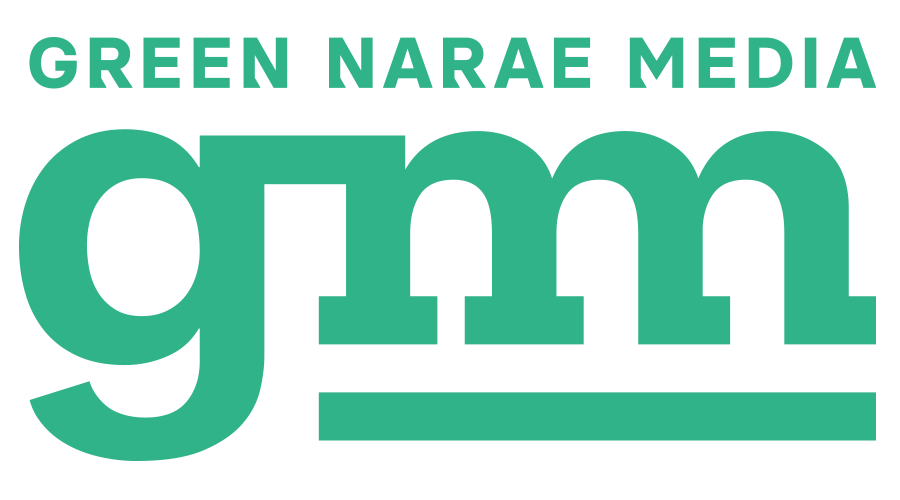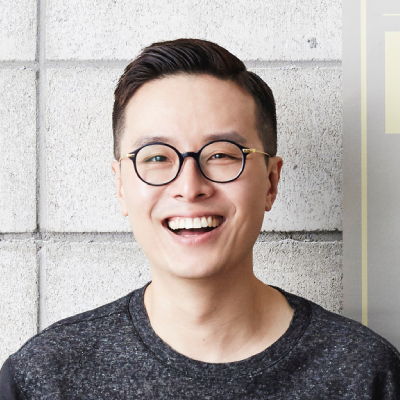 ---
20th Oct. 2022, 1:00 – 1:45 pm
Filmpalast
KEYNOTE #10
Adapting to faster-changing market and faster-changing audiences – Put myself in audiences' shoes
GreenNarae Media is one of the most active distributors in Korea.
Since 2012 the company has built strong brand loyalty, "A DISTRIBUTOR YOU CAN TRUST AND GO WATCH" through with creative marketing and distribution strategy. It's been successfully introducing high quality films last 10 years and its remarkable releases include FRANCES HA, PATERSON, CAPERNAUM, PORTRAIT OF A LADY ON FIRE, SPENCER and THE WORST PERSON IN THE WORLD.
Chris Yu majored in business administration at university and began first career as a sales representative at Xerox. In 2006, he entered the film industry and began acquisitions for few years. GreenNarae Media was established late 2009 and own distribution began in 2012. Over the past decade, not only distributed films by great directors such as Michael Haneke, Dardenne Brothers, Ken Loach, Woody Allen and Jim Jarmusch but also successfully introduced names of Celine Schiamma, Noah Baumbach, Nadine Labaki, and Joachim Tri, which were not well known in Korea. Recently, Chris started to invest in and distribute Korean independent films, and plans to play an active role in the distribution of Korean independent films based on a brand built up in foreign film distribution.