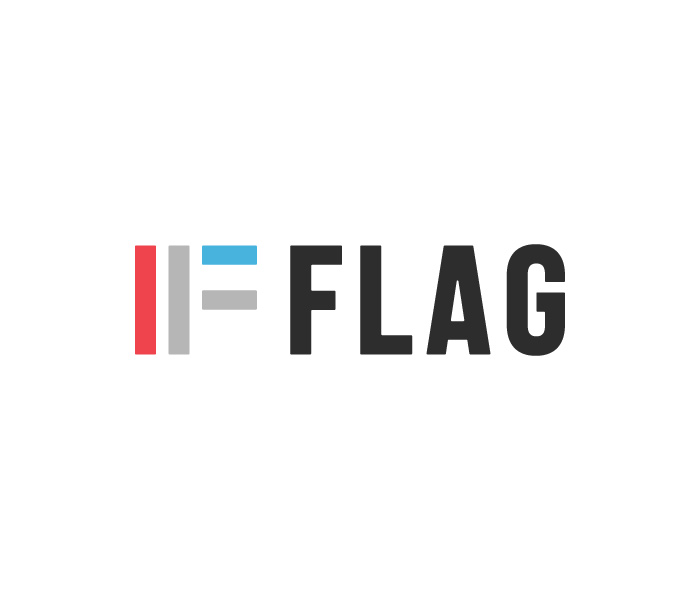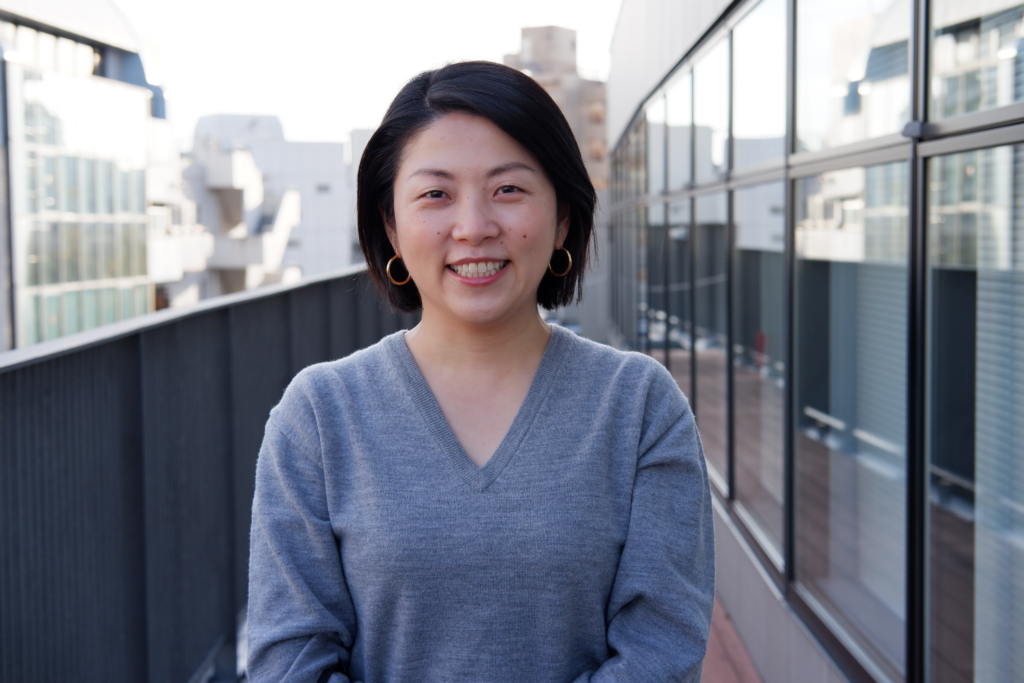 ---
18th Oct. 2023, 11:15 – 12:00 pm
Filmpalast
KEYNOTE #1
Engaging and cultivating digital native audiences for foreign language films
Born in Fukuoka, Japan, Hiroko started her career as a film buyer / distributor in Tokyo after studying filmmaking in Vancouver, Canada. After 15 years mainly in acquisitions and distribution, she set up a global content division at Flag Inc, Japan based production and distribution company that specialize in digital marketing.
As head of Global Content, she oversees the film acquisitions and distributions as well as international productions (films, TV/streaming contents, commercial etc) to engage more collaboration with international teams at earlier stages of the projects. Her recent acquisitions include "Summer of 85" by Francois Ozon, "The Unbearable Weight of Massive Talent" starring Nicholas Cage, Oscar nominated Irish film "The Quiet Girl". She is now actively developing international coproduction projects to increase authenticity in how Japanese culture is
portrayed.
Flag Inc. is an international production and distribution company with a full range of digital marketing & communication skills headquartered in Tokyo, with six offices across Japan, along with the Los Angeles office. We also focus on the development of original films and content both domestic and international. For acquisitions and distributions, our energy is focused on sharing universal stories with the Japanese audience, especially younger generations who might have not been exposed to foreign language films as much. We also run "New Cinema Workshop", a film school based in Tokyo. Many of the graduates are now at the forefront of filmmaking, distribution and promotion in the industry.
---

Creator, Digital, Previews: I Wonder Pictures strategies for young cinephiles

Journalist, producer, distributor, exhibitor, founder and festival director. In 25 years of activity in the culture and film business, he has experienced the main areas of the film industry. He is founder and CEO of the independent distribution company I Wonder Pictures, personally curating the editorial direction in its 10
years of activity. He was recently involved in the production of the successful Netflix series "SanPa" and the documentary "March on Rome", directed by award-winning filmmaker Mark Cousins.

Founded in 2013, I Wonder Pictures is an independent film distribution company aimed to bring unique and thought-provoking films to audiences worldwide. With a focus on independent and art-house cinema, I Wonder Pictures quickly gained recognition for its eclectic and daring selection of films, quickly becoming synonymous with quality and innovation. As a true independent distributor, I Wonder Pictures has championed films that may have otherwise gone unnoticed, pushing boundaries, championing emerging filmmakers and giving a platform to
underrepresented voices.

The catalogue includes Oscar-winning films such as "Searching for Sugarman", "Citizenfour", "Navalny", "The Whale", and "Everything Everywhere All at Once"; Berlinale Golden Bear winners "Touch Me Not" and "Sur l'Adamant"; the Palme d'Or and Special Jury Prize winner "The Zone of Interest"; winners of the Special Jury Prize "Do Not Expect Too Much From the End of the World" and Golden Leopard Critical Zone at Locarno Film Festival; winners of Orizzonti Full Time, Liberami, "NICO 88", and Orizzonti Extra "The Blind Man Who Refused to See Titanic"; the Special Jury Prize winner "Nuevo Orden and The Look of Silence"; the Coppa Volpi winner "Hannah"; and the Golden Lion winner "All the Beauty and the Bloodshed" at the Venice Film Festival's Biennale Cinema.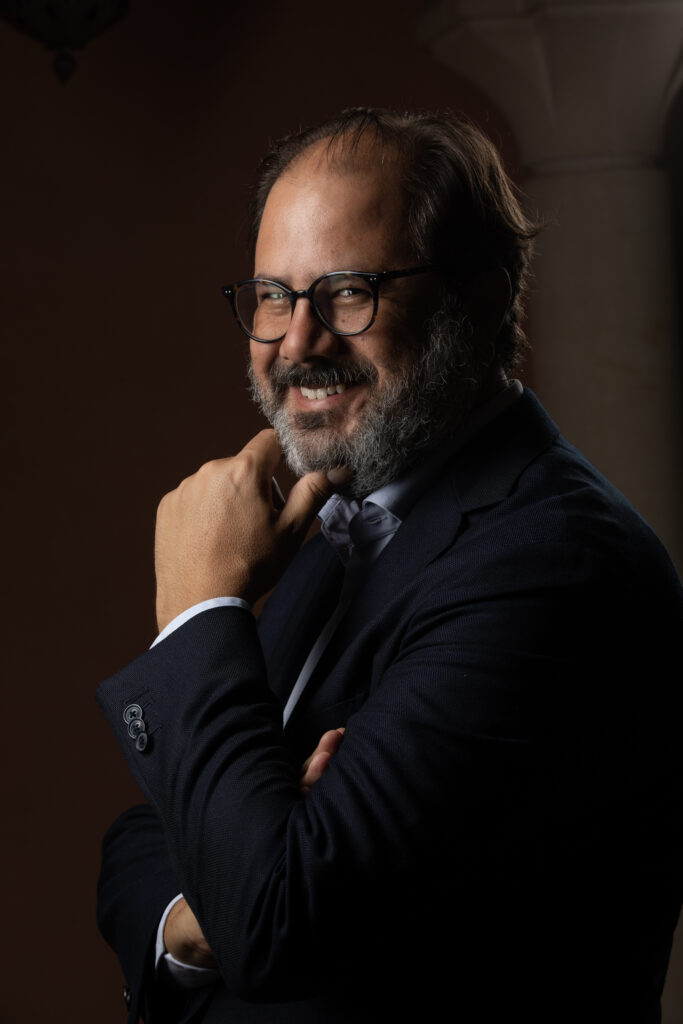 ---
18th Oct. 2023, 12:00 – 12:45 pm
Filmpalast
KEYNOTE #2
---
Oris Aigbokhaevbolo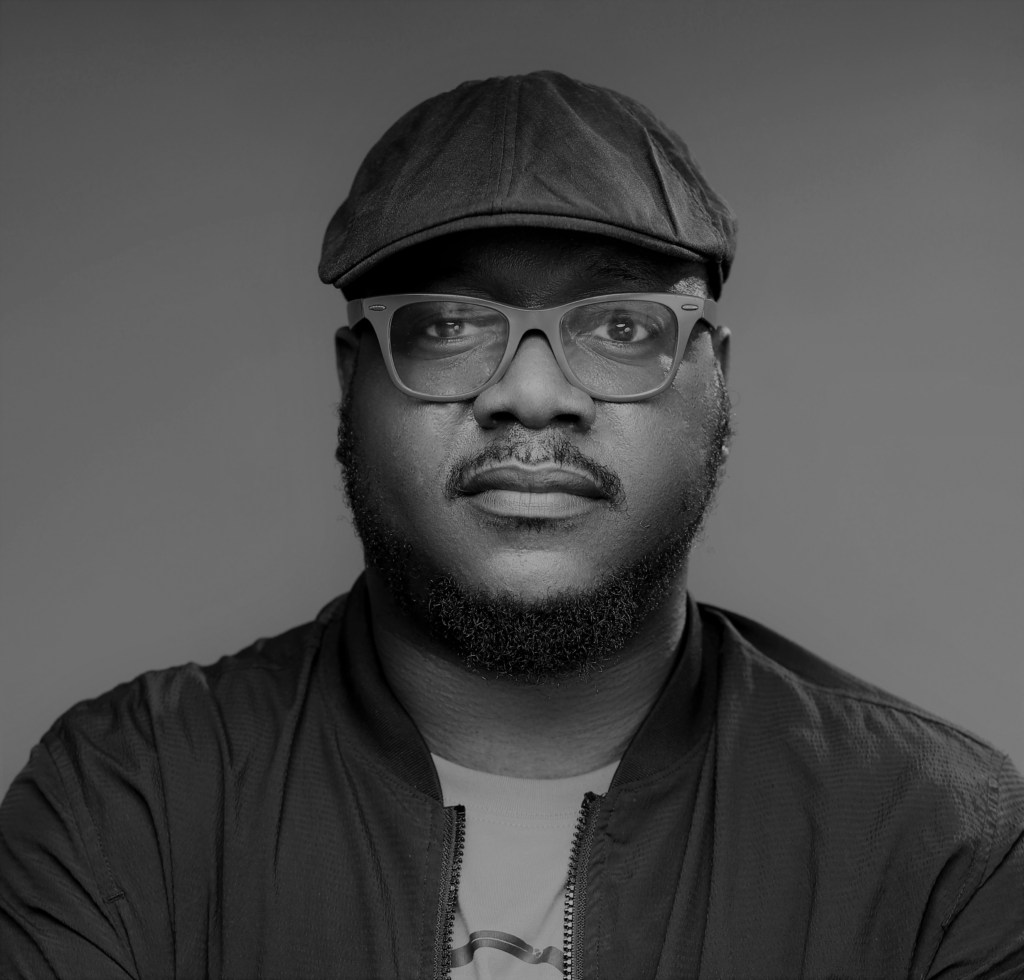 ---
18th Oct. 2023, 1:30 – 2:15 pm
Filmpalast
KEYNOTE #3
New Nollywood: Fragments, Players and Opportunities
Oris Aigbokhaevbolo is a writer, critic and media consultant. A Nollywood and African entertainment expert, he won the AFRIMA Award for Entertainment Journalism in 2015 and is an international voter for the 2024 Golden Globes.
His writing has been published by the New York Review of Books, The Africa Report, the London Review of Books, and Sight & Sound. He has filed reviews and reportage from the Berlin Film Festival, the International Film Festival Rotterdam, FESPACO, and Sundance. In November 2023, he will take up jury duties at the International Documentary Film Festival Amsterdam.
C&B Limited is a boutique culture and entertainment research and media relations firm focused on
the African continent.
---

How to connect with young audiences through innovative film marketing strategies?

TANDEM is a distribution company founded in 2020 by Mathieu Robinet, who led and developed BAC Films from 2013 to 2019.
TANDEM's ambition is to bring forth a new generation of directors, with films that resonate with a young audience, achieved through digital and event marketing.

Mathieu distributed films from many directors such as Ruben Östlund, Park Chan Wook, Kiril Serebrennikov and has over 20 years of experience in the European film industry.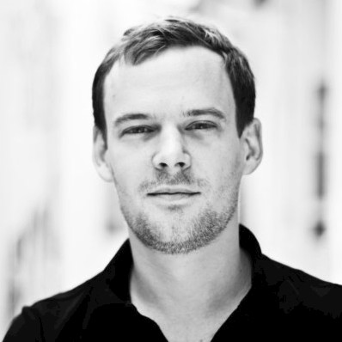 ---
18th Oct. 2023, 2:15 – 3:00 pm
Filmpalast
KEYNOTE #4
---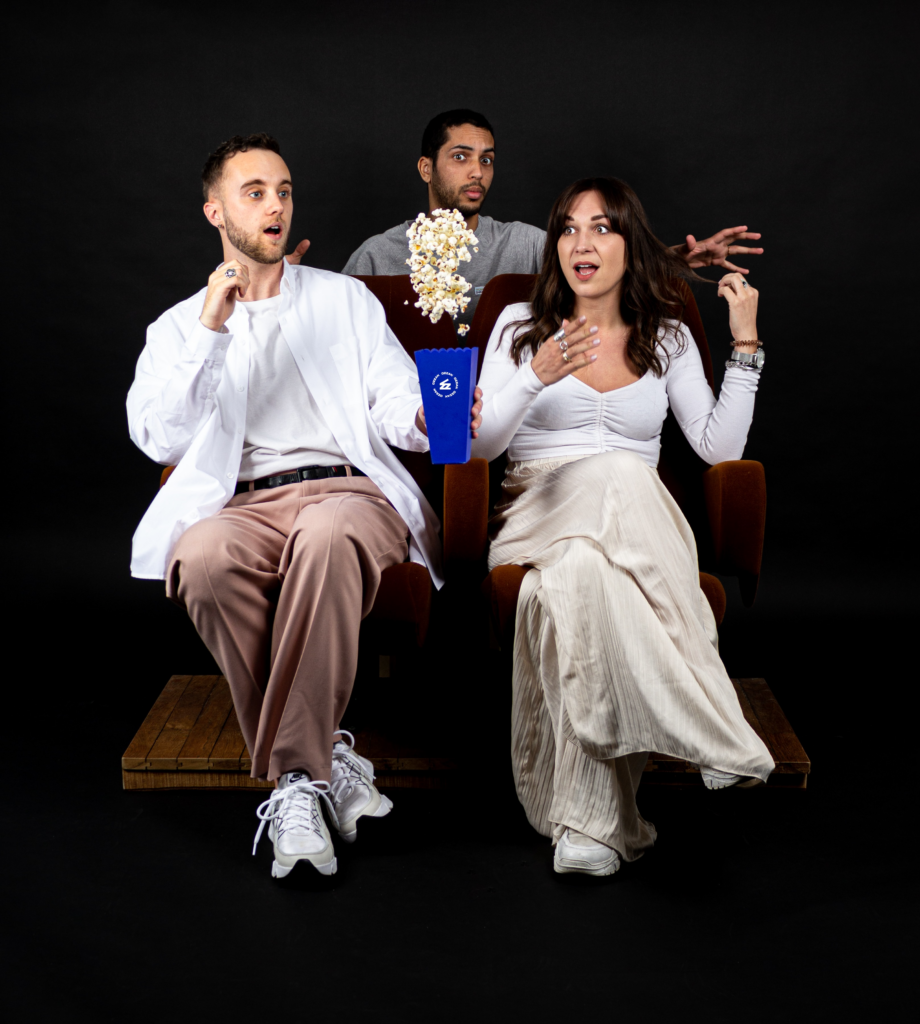 ---
18th Oct. 2023, 3:20 – 4:05 pm
Filmpalast
KEYNOTE #5
Turning empty seats into a new opportunity: direct marketing and exclusive sales
OZZAK is the first platform for exclusive sales of movie theater seats.
Launched by 3 film enthusiast friends and under development in France since June 2022, OZZAK has a twofold mission: allow cinemas to optimize seat filling during lower attendance slots. With their exclusive platform, exhibitors have 100% control to offer exclusive showtimes for the slots they choose. They determine the sessions, the number of seats per session, and the special rate applied; and make cinema visits more regular among occasional viewers. OZZAK then rolls out tailored marketing actions that are geolocated around each associated indie cinema. The goal is to place the cinema visit at the heart of habits.
In one year, OZZAK has teamed up with 47 associated indie cinemas throughout France and aims to extend its service to neighboring countries, where cinema is a fundamental cultural aspect.
---

Lights, camera and TikTok:
how Tiktok redefines film
This keynote will present insights on how to boost your film and reach new communities on TikTok.
Lorna Bösel is part of the Entertainment Operations Team in Germany, Austria and Switzerland. In her role as Partnership Manager, she has been consulting Public Figures, Creators and Media Partners from the entertainment industry for 3 years on launching their content successfully on TikTok and on building creative campaigns.
She started her career at the Berlin International Film Festival as part of the festival director Dieter Kosslick's team and coordinated as programme manager the Internationale Competition and the Berlinale Special section. For years, Lorna was responsible for putting together the International Juries and was part of the Selection Committee for Berlinale Series.
TikTok is the leading destination for short-form mobile video. Our mission is to inspire creativity and bring joy. TikTok's global headquarters are in Los Angeles and Singapore, and its offices include New York, London, Dublin, Paris, Berlin, Dubai, Jakarta, Seoul, and Tokyo.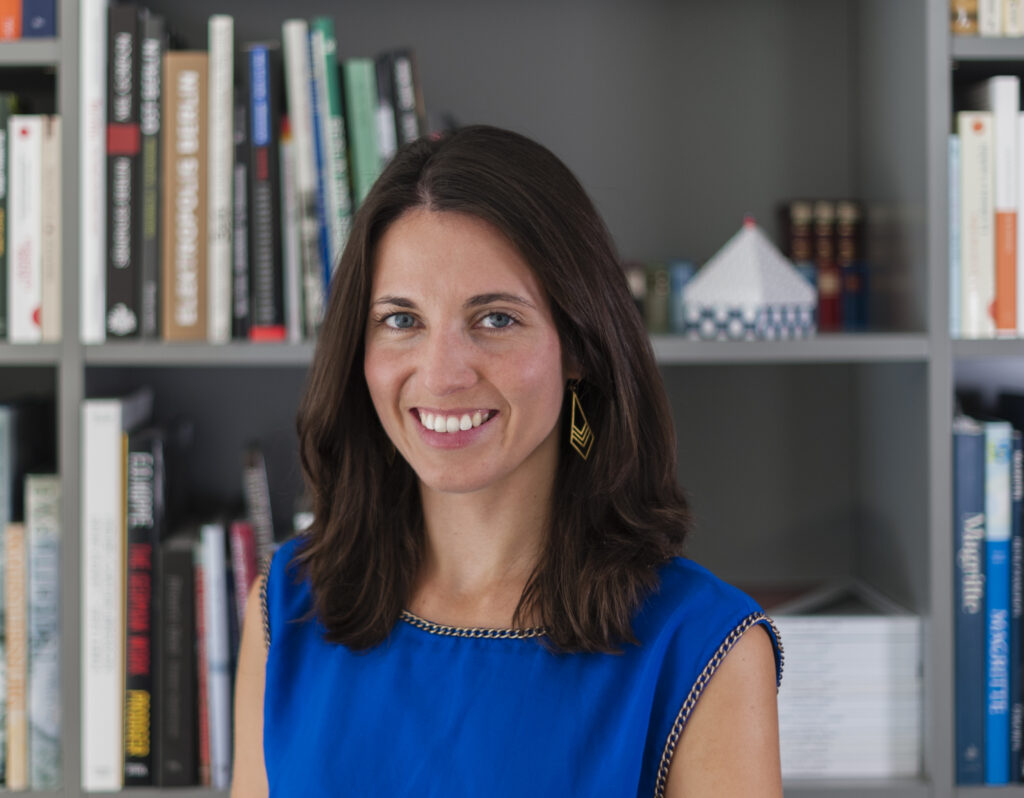 ---
18th Oct. 2023, 4:05 – 4:50 pm
Filmpalast
KEYNOTE #6
---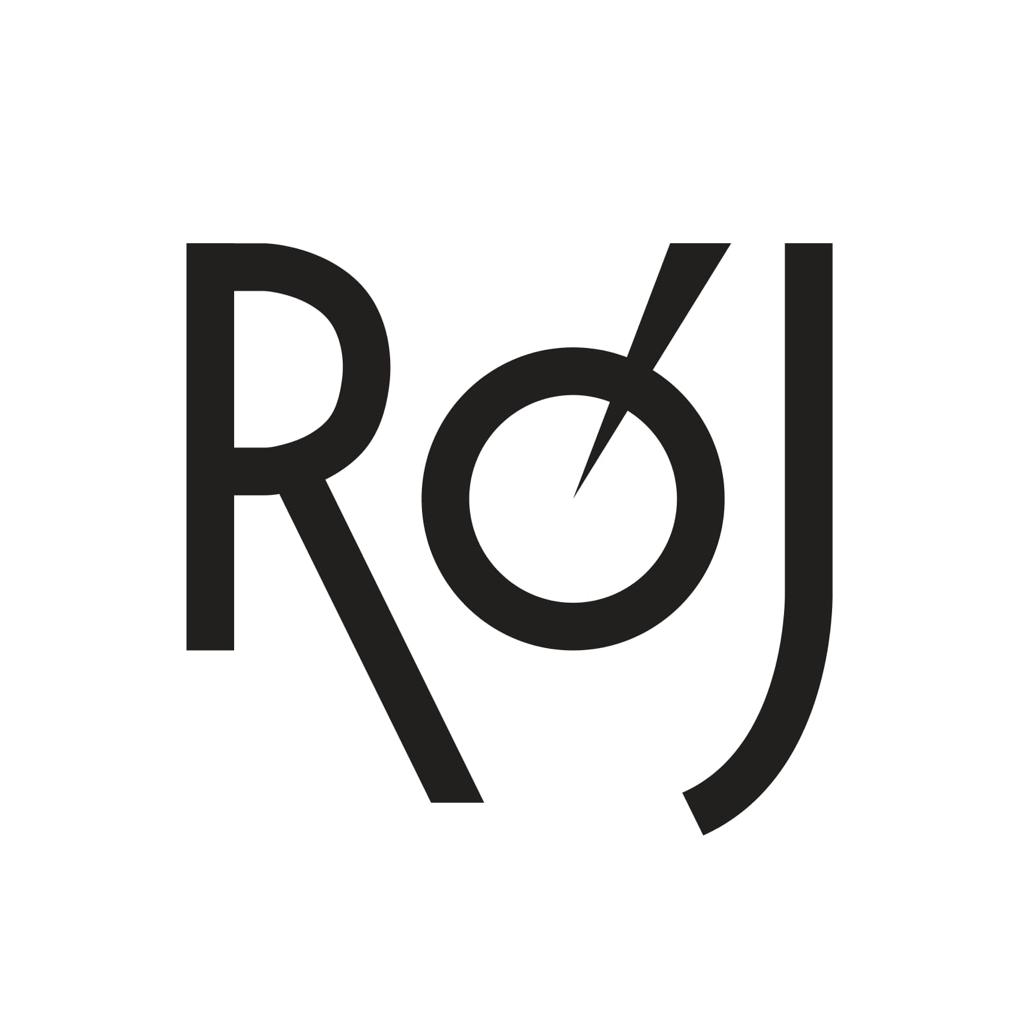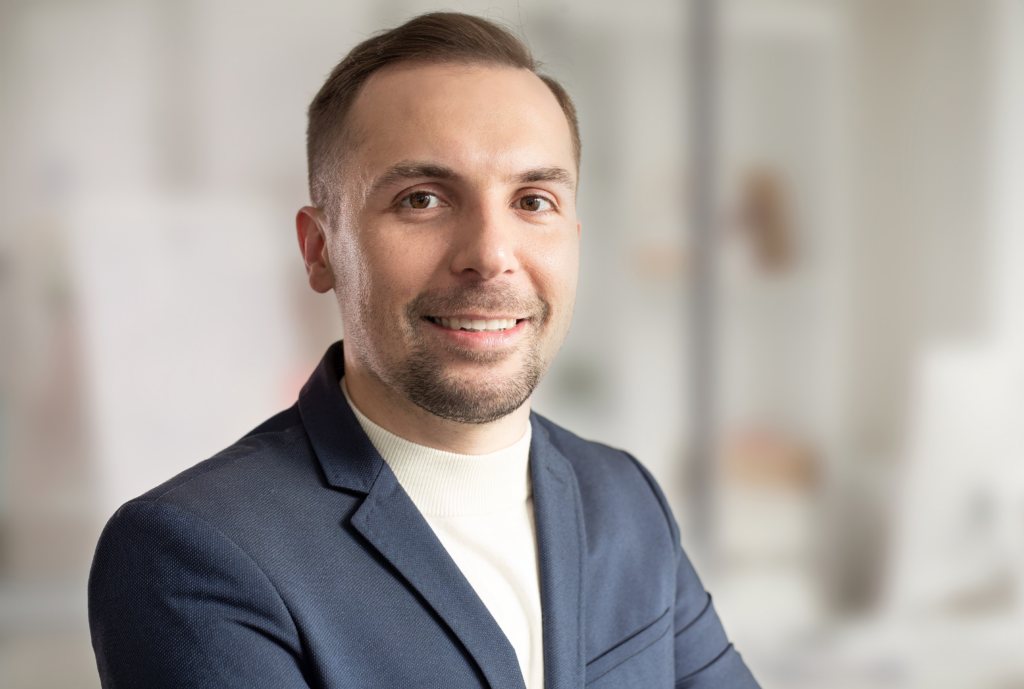 ---
19th Oct. 2023, 5:10 – 5:55 pm
Filmpalast
KEYNOTE #7
Dubbing a movie with AI: a case study
Film producer, CEO of Film RÓJ S.A., a production company established to produce the film SWARM (original title: RÓJ). Also founder and CEO of Fulco System sp. z o.o., a leading Polish manufacturer of small architecture elements and intelligent solutions for public spaces. Experienced manager, engineer and designer. As a board member in several companies, he was strategically and operationally responsible for more than a dozen brands, teams of several hundred people and the launch of several hundred products.
He studied computer science at the Silesian University of Technology in Gliwice, and is currently a member of the Dean's Council of the Faculty of Architecture at this university, where he also lectures. Privately, he is passionate about cinema, having participated in the sets of feature films by Agnieszka Holland, Władysław Pasikowski and Maciej Pieprzyca. He brings his experience in project management and product launches to bear as CEO of Film RÓJ S.A. as a producer. Forerunner of the crowd investment model of financing film productions in Poland (success of the campaign – 296 investors in 38 days invested PLN 1,930,000) and the implementation of advanced tools based on artificial intelligence for dubbing a Polish feature film. Co-creator of modern distribution based on "self-publishing" of a film on an individual, targeted streaming platform in Polish cinema.
Film RÓJ S.A. is a Polish special purpose company producing a feature film entitled SWARM directed by Bartek Bala. The company was founded by producers: Lukasz Siódmok, Bartek Bala, Tomasz Langner. In 2021, the company launched a crowdfunding campaign that raised PLN 2 million with the participation of 300 private investors. The distributor of the film SWARM is Content Spot, which in 2023, together with Film RÓJ S.A., launched a nationwide promotional and distribution campaign that reached 20 million viewers. The film is distributed in an innovative self-publishing system on its own targeted technology platform.
---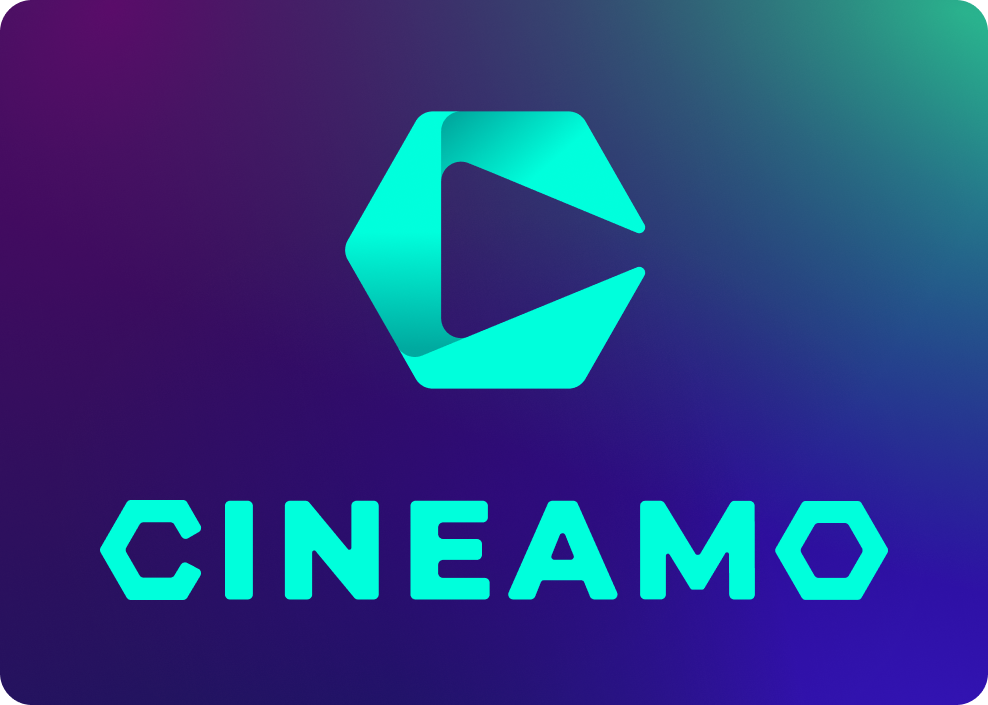 AI in Marketing: Reviving the Competitiveness of Cinemas by leveraging individualized Communication, such as push Notifications for Cinemas and Distributors
Kersten Neubert is Co-Founder of Cineamo, a software company specializing in the cinema industry. He holds a degree in Business Economics from Julius-Maximilians-Universität Wuerzburg, with a specific focus on e-businesses. With eight years of cinema experience, he joined forces with Stefan Farnschläder and Philip Käfer in 2019 to establish Cineamo, securing €2 million in funding.
Cineamo addresses global cinema challenges, including high costs and low occupancy. The startup's primary objective is to boost cinema attendance through AI-driven automated marketing strategies and the efficient utilization of underused cinema halls. They provide customer-focused software for iOS, Android, and the web, serving cinema-goers, theaters, and distributors. Currently available in Germany, Austria, and Switzerland, Cineamo is set to expand into new markets.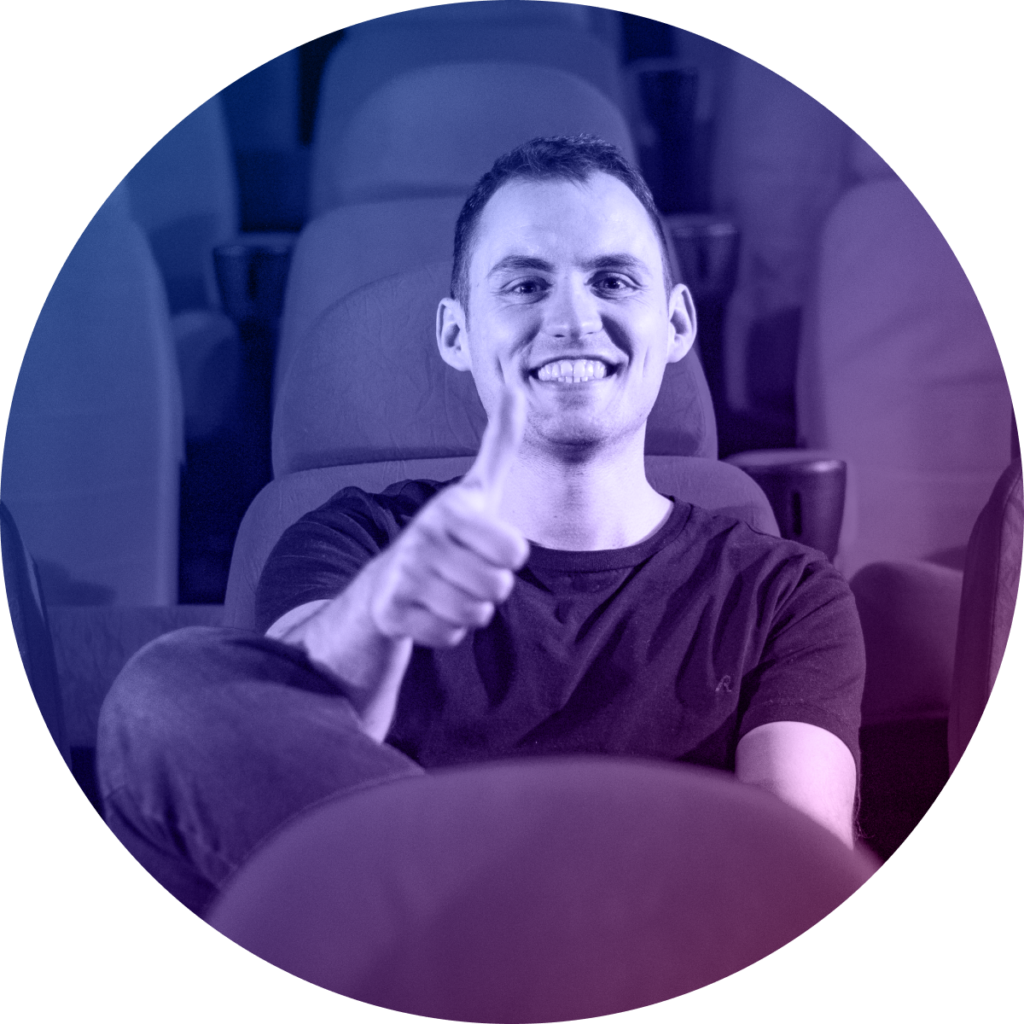 ---
18th Oct. 2023, 5:55 – 6:40 pm
Filmpalast
KEYNOTE #8
---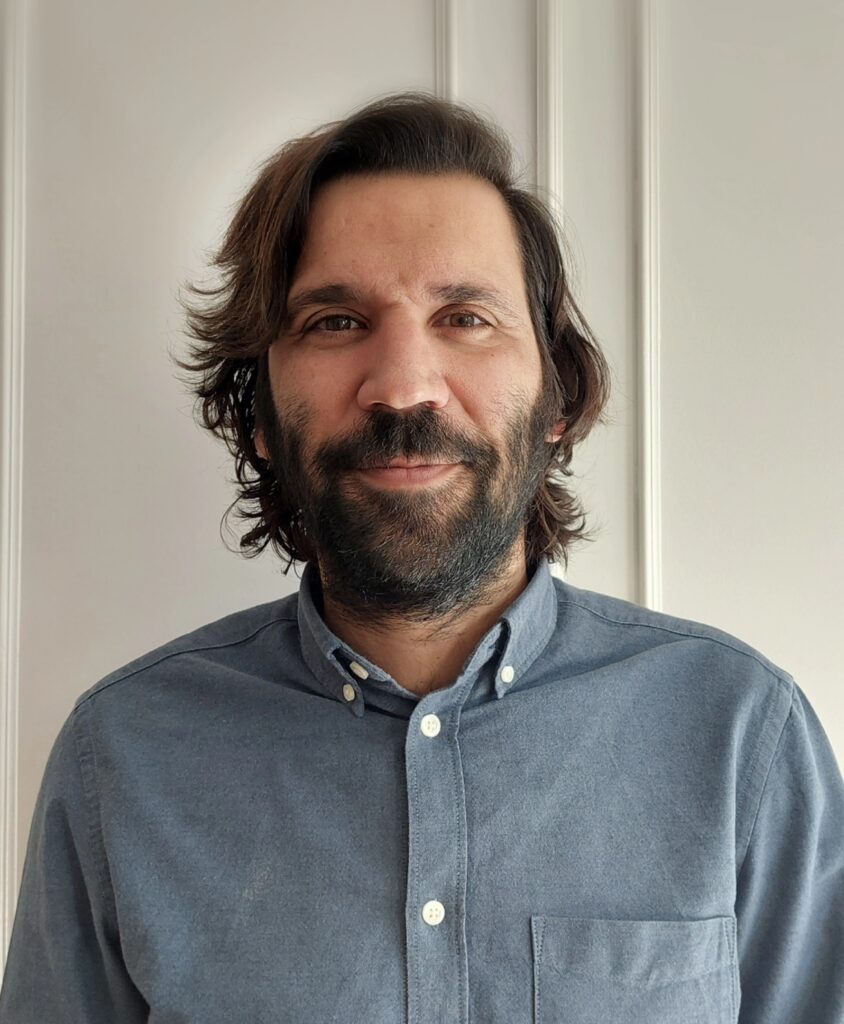 ---
19th Oct. 2023, 10:00 – 10:45 am
Filmpalast
MASTERCLASS
Finding, engaging and keeping audiences
(whilst battling new challenges)
Enrique Costa holds a degree in Economics from the European University of Madrid and a Master Degree in Audiovisual Production and Distribution from the Media Business School.
In June 2021 he founded the production and distribution company ELASTICA FILMS together with María Zamora. Among the films released are two last Palm D'or "Triangle of Sadness" and "Anatomy of a Fall", "Drive my Car," winner of the Oscar for Best Foreign Film, "The Worst Person in the World", "Aftersun", "Annette", "Petite Maman" and "Alcarràs", Golden Bear at Berlinale 2022.
During the next months, the following releases are "The Zone of Interest", "Past Lives", or "La Chimera".
Elastica is committed itself to auteur and independent cinema, maintaining its faithful engagement to films of great cinematographic quality and supporting new female directors. With a strong vocation for the film industry, Elastica's philosophy is to produce and distribute films that the company itself would enjoy as an audience.
---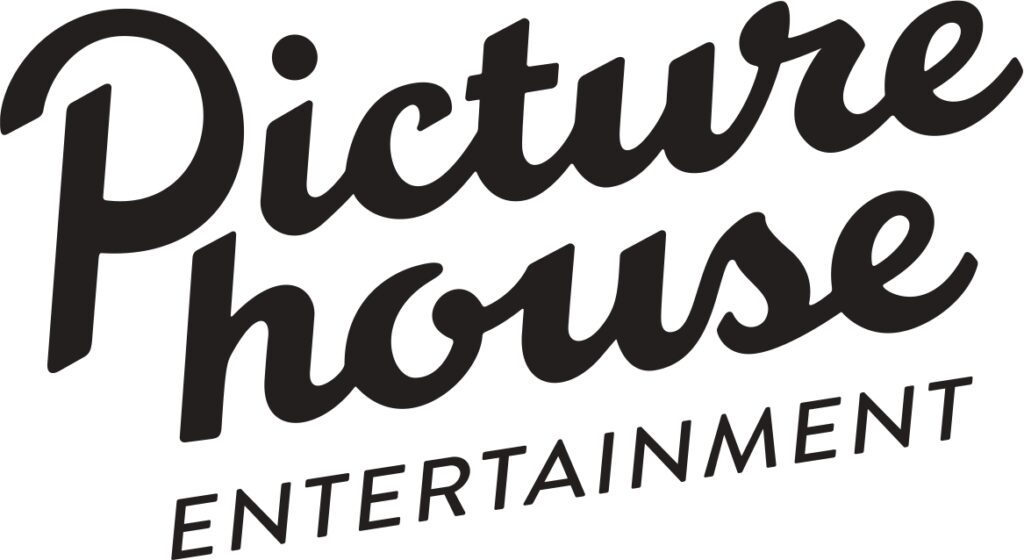 Breaking boundaries and delivering success at Picturehouse – a roadmap to future growth
Picturehouse Entertainment is an award-winning distributor with extensive experience of the UK market and a proven track record of box office success. A market leader in terms of independent film distribution, the company is the distribution arm of Picturehouse Cinemas, the owner and operator of 26 Picturehouse sites and programming agent for a further 35 venues across the UK.
Champions of distinctive new cinematic voices and outstanding new feature films, Picturehouse Entertainment has a strong track record of delivering eye- catching, innovative and award-winning release campaigns for a wide range of films, delivering targeted festival launches and effective awards campaigns for our slate of multiple award-winning titles.
Recent releases include CORSAGE, BROKER, THE EIGHT MOUNTAINS and SCRAPPER. Upcoming films include ANATOMY OF A FALL, THE TASTE OF THINGS and MONSTER.
.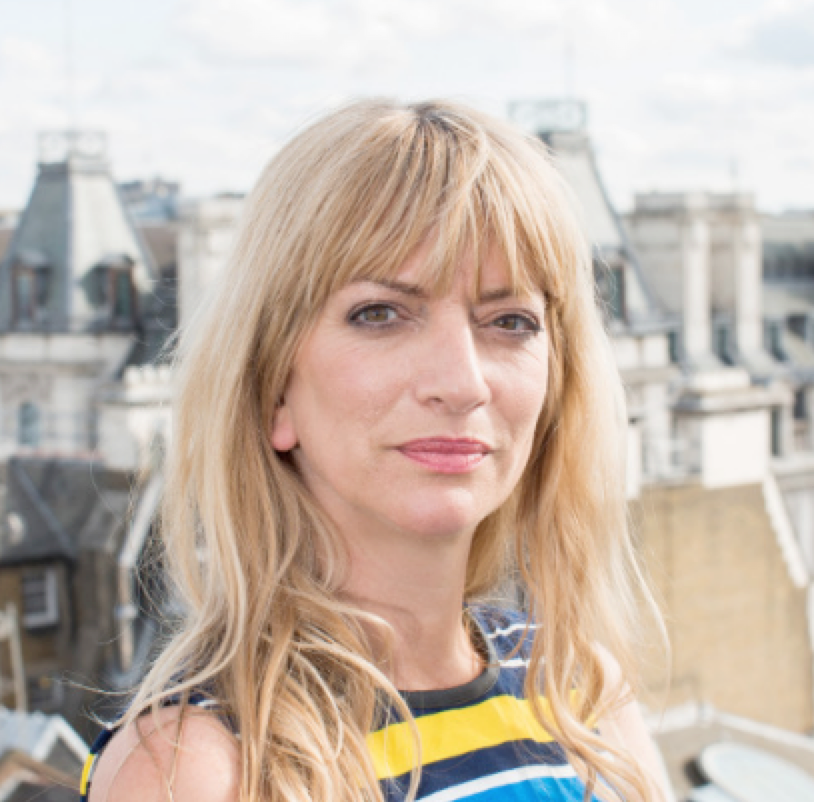 ---
19th Oct. 2023, 10:45 – 11:30 am
Filmpalast
KEYNOTE #9
---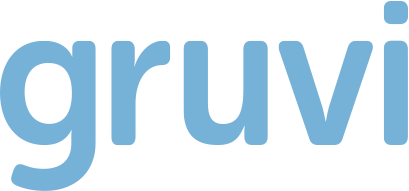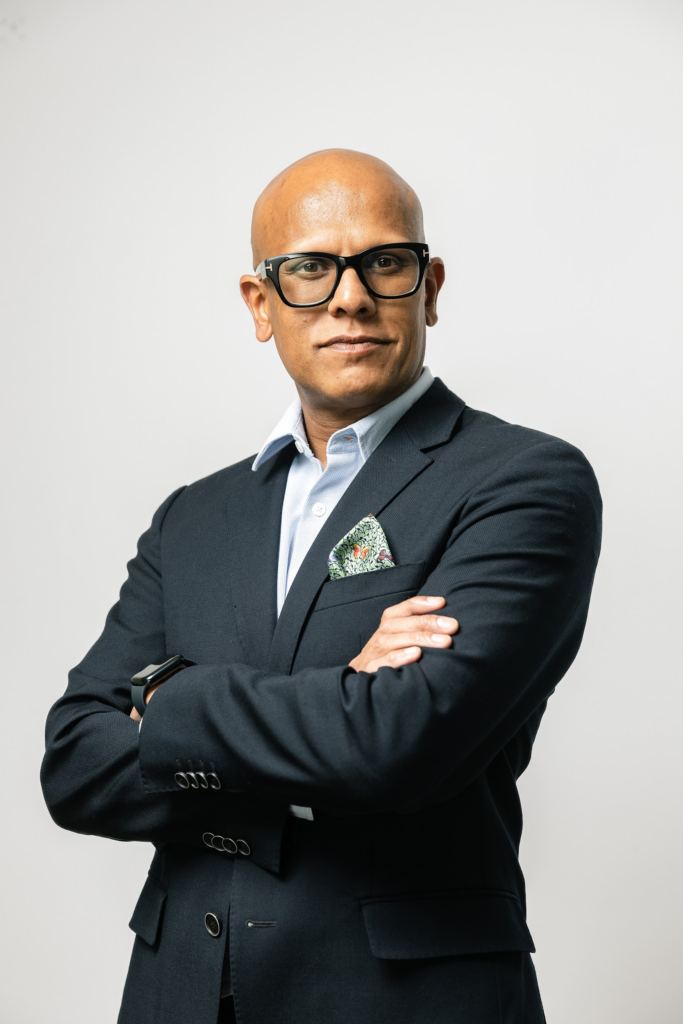 ---
19th Oct. 2023, 11:50 – 12:35 pm
Filmpalast
KEYNOTE #10
Competition grows the market and brings in new and lapsed audiences. Gruvi's data insights: a look back at the summer shootout Barbie versus Oppenheimer
Chief Revenue Officer, Neil is a veteran movie marketer and has worked on over 300 movies: from billiondollar franchise blockbusters to art house releases. Neil headed up international media operations at Universal Pictures International for nearly two decades, responsible for all media operations across all international markets outside of the US and Canada. Neil's data driven approach as Senior Vice President of Advertising and Media, transformed Universal into a digital first thinking marketing approach. Simplifying narratives while bringing and utilizing data into the full marketing process allows Universal to navigate good and bad datasets with a view on driving box office growth and maximizing individual films margin.
Since leaving Universal in 2022, Neil now is Chief Revenue Officer at Gruvi, shaping the media and insights approach helping studios, independents and exhibitors understand their audience, sales attribution, and creative learning agendas.
Gruvi is an established film insights and media agency, specializing in data analytics, audience insights, targeted media campaigns, and reporting. By utilising behavioural data and end-to-end tracking, our team of digital specialists support distributors and cinemas maximise the performance of their digital marketing in real-time
---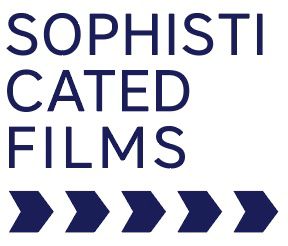 Movieledger: Tinder for movies
Movieledger, aims to create a decentralized fintech platform, that will change the old, static and highly complex system of film financing. Supported by the EU's Creative Europe program, it aligns with Entertainment and Media's direct-to-consumer and user-centric evolution. The platform is multi-layered, consisting of the Investment, Community/Consultancy, and Project layers, serving all stakeholders.
In the Investment Layer, the focus transitions from big-ticket investors to tokenized retail and micro-investments, extending to the entire EU and beyond upon regulatory green light. The Community/Consultancy Layer leverages AI, involves 50+ market oracles—active professionals wo are buying and selling movies—and harnesses crowd wisdom through a Community TOKEN. The Project
Layer allows projects who have been approved, to access funds from the investments of the platform and issues PROJECT TOKENS for stakeholder project ownership. MovieLedger will be accessible via a user-friendly mobile app, linking Projects, Sales Agents, Distributors, Streamers, the Community and the audience. Utilizing savvy investment fund strategies, it builds diversified portfolios, minimizing risk, and embodies data-driven, smart decision-making in film financing.
Sophokles Tasioulis is an international producer and entertainment executive based in Berlin Germany. Looking back at decades of experience both in the TV industry and most notably in the international movie business. Co-founder, board member and managing partner at several production companies (THESA Film, Hope & Glory, Greenlight Media, Red Bull Mediahouse, Icebreaker Studios) around the world, he set up his own production company Sophisticated Films in 2005.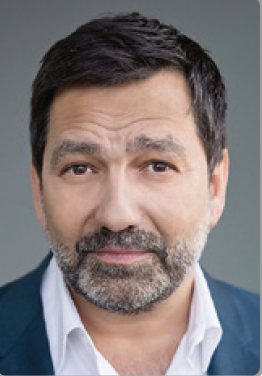 ---
19th Oct. 2023, 12:35 – 1:20 pm
Filmpalast
KEYNOTE #11
---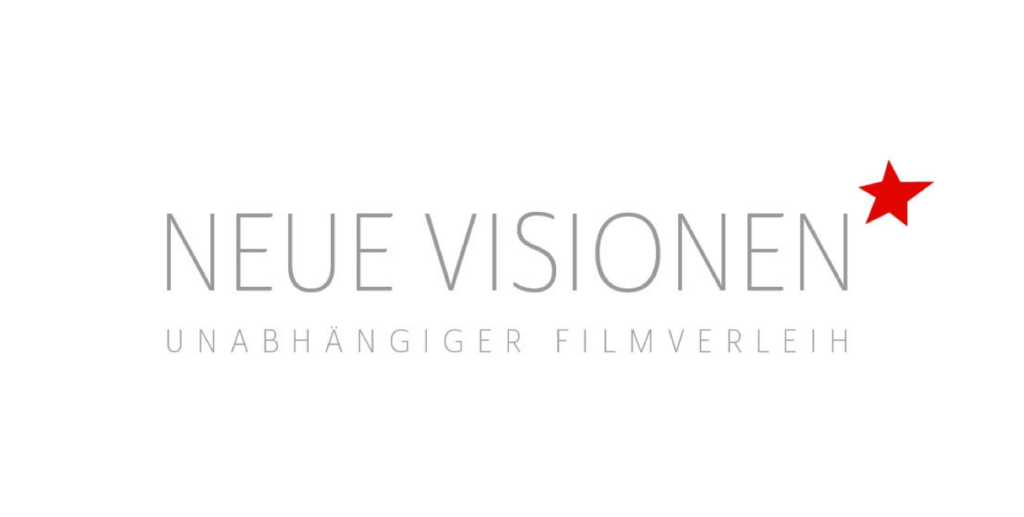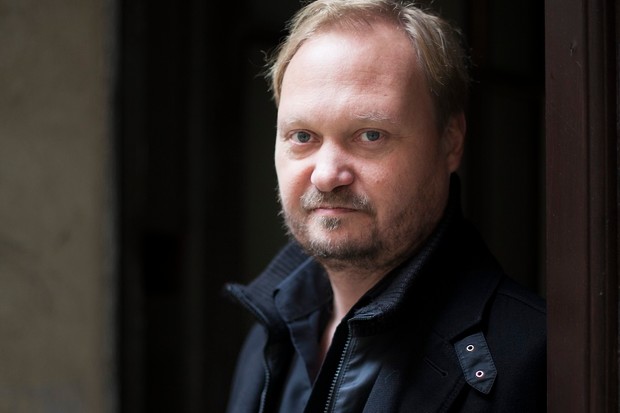 ---
19th Oct. 2023, 1:50 – 2:35 pm
Filmpalast
KEYNOTE #12
Newest target group marketing strategies & tools to commit the audience early on
Today, Neue Visionen is one of the leading independent film distribution companies in the Federal Republic of Germany. The distributor's drive to successfully bring these films to cinemas is the basis of its economy.
Neue Visionen Filmverleih was founded in 1997 and has since brought 256 premieres to German cinemas.
With its innovative campaigns, Neue Visionen has always taken new paths and has repeatedly provided groundbreaking impulses for market events as a whole. In the 25 years of its existence, Neue Visionen has been recognized as the best German film distributor a total of 7 times.

Torsten Frehse and his colleagues are constantly working on new methods and evaluating their work. In addition to his work as partner and managing director of Neue Visionen Filmverleih, Torsten Frehse is also a board member of "AG Verleih – Association of Independent Film Distributors", a lecturer at several universities, and organizer of EWIP and ÌDS.